Black CPA #12: William L. Campfield, CPA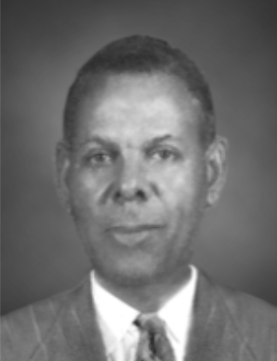 William Louis Campfield (1912–1993), in 1951 became the first Black CPA Ph.D. He was also the first Black CPA in North Carolina and the first Black person inducted into the Beta Alpha Psi organization. His parents, graduates of the Tuskegee Institute and students of Booker T. Washington, were teachers, according to research by Dereck Barr-Pulliam, CPA, Ph.D., assistant professor of accountancy at the University of Louisville. Campfield and his eight siblings attended a school on the Institute's campus and then he was sent to live with relatives in Pittsburgh so he could attend a college preparatory high school. He enrolled in New York University, supporting himself by working at a bowling alley, then returned to teach at Tuskegee in 1933.
When it hired Campfield in 1951, the University of San Francisco had the distinction of being the first majority-white institution in the country to hire a Black Ph.D. in accounting, according to Hammond. However, he was hired as a lecturer, not a professor, even though no other faculty member, including the dean, had a Ph.D. A year later, Campfield returned to working in accounting in a government position and created a practitioner-in-residence program that allowed him and numerous other government accountants to take leave and teach accounting. He retired in 1972 as associate director of what was then called the U.S. General Accounting Office, now known as the Government Accountability Office, and in 2019 became the first Black accountant to be inducted (posthumously) into the American Accounting Association's Hall of Fame.
Share this post: